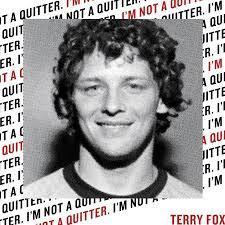 Our Cancer Sucks/Toonies for Terry Fox campaign starts Monday, Sept. 19th.  Bring a toonie ($2 cash) to order you sucker from your classroom teacher.  All proceeds will go toward our goal for cancer research through the Terry Fox Foundation.  Suckers will be handed out on Friday (Thursday for Kinder B class) at the end of the day.  Please note that suckers are nut-free, gluten-free and halal.
We will have an assembly on Friday, Sept. 23rd at 1:00 pm in the main gym with a special guest presentation from the Terry Fox Foundation.  Families are welcome to attend.  Families will sit in the upper bleachers.
Following our assembly, students and staff will walk around the community with their classroom buddies.  Again, families are welcome to join the walk.
Online donations can be made here: 
You can choose to donate to the school or to a specific classroom.
For more information click below or see document shared on Edsby:
École Centennial Terry Fox School Run 2022
Thank you for your support of our Terry Fox Campaign
Frankie Pelletier - Directrice/Principal